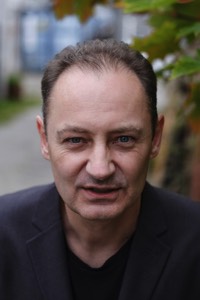 Carsten René Nielsen, born 1966, is a Danish poet and the author of twelve books of poetry and one book of flash fiction. His first book was published 1989 and was awarded the Michael Strunge Poetry Prize. The prose poems 'Cirkler' ('Circles', 1998) won him critical acclaim throughout his native Denmark.
Recent books include the prose poems 'Enogfyrre ting' ('Forty-One Objects', 2017), a collection of poems for children, 'Drømmecykler og fodboldhunde' ('Dream Bikes and Football Dogs', 2019) and the poetry book 'Miniaturer' ('Miniatures', 2021), illustrated by Mette Norrie. He has won several fellowships from the Danish Arts Foundation.
In the United States three books have been published: His selected prose poems 'The World Cut Out with Crooked Scissors' was published by New Issues in 2007, the prose poems 'House Inspections' by BOA Editions in 2011, and 'Forty-One Objects' by The Bitter Oleander Press in 2019, all translated by American poet
>
David Keplinger
.
In Italy two books have been published: a collection of selected poems (2014) and 'Quarantuno oggetti' (2021), the Italian translation of the prose poems 'Forty-One Objects'.
His poetry has been featured in magazines in Germany, Italy, the Netherlands, Scotland, India, Canada and the United States.
Carsten René Nielsen lives on the island of Samsø.
ENGLISH TRANSLATIONS (by David Keplinger)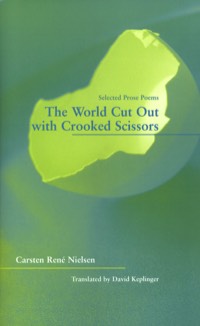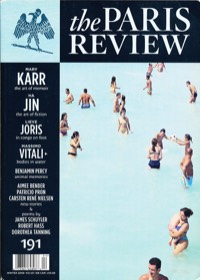 Magazines

Mid-American Review (Volume XXII, no. 2, 2002, USA)
Agni (No. 55, 2002, USA)
Exile – The Literary Quarterly (Vol. 26, no. 4, 2002, Canada)
Exquisite Corpse (No. 13, Winter 2003, USA)
Circumference (Summer/Autumn 2004, USA)
Parthenon West Review (Issue Four, 2006, USA)
Mississippi Review (Volume 13, no. 1, Winter 2007, USA)
Two Lines – World Writing in Translation (XIV, 2007, USA)
The Eleventh Muse (2007, USA)
Café Irreal (Issue Twenty-Seven, 2008, USA)
The Paris Review (No. 191, 2009, USA)
Anti (August 2010, USA)
Copper Nickel (No. 14, 2010, USA)
Valve (issue 2, 2012, Scotland)
Scoundrel Time (2017, USA)
Two Lines – World Writing in Translation (#28, 2018, USA)
Pleiades (#38.2, 2018, USA)
Copper Nickel (No. 27, 2018, USA)
The Bitter Oleander (Vol. 24, no. 2, 2018, USA)
Conduit Magazine (#30, 2020, USA)
Trafika Europe (#18, 2020, USA)
The Bitter Oleander (Vol. 26, no. 2, 2020, USA)